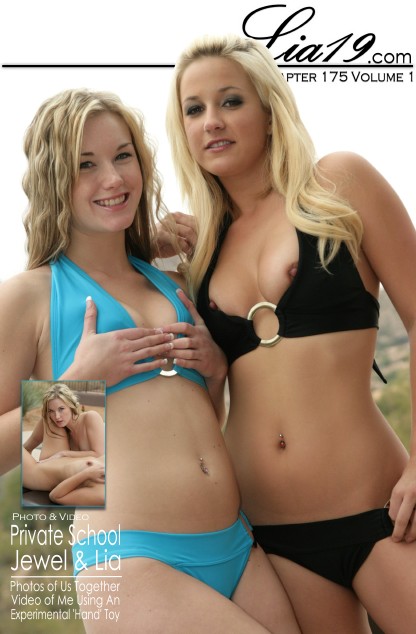 Chapter 175
Volume I
---


4000kb/sec High Definition Video
Well FTV had to run out of town so i decided to put together my own update all by myself.
The images are super hot. Its me and one of my solo girl site friends. Her name is
www.privateschooljewel.com. She is really cute with the smallest, perkiest nipples!
we are just hanging out by the pool, we even have matching bikinis on. We start rubbing eachother down and well one thing lead to another... As for the video its one from my personal camera. I had recently gotten a toy from a fan at a convention I was at. Its this pink glove thing. I had it in my car so when I need to get it washed I decided to kill 2 birds with one stone. A clean car and breaking in my new gift!